SAT/ACT PREP
PREVIEW CLASSES
COLLEGE ADVISORY SERVICE
EARLY CHILDHOOD ENRICHMENT K1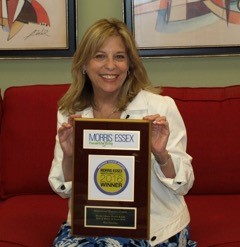 Educational Resource Center of Livingston, owned and directed by Laurie M. Levy, is a full-service educational facility that gives students the tools to take responsibility for their own learning. It was recently voted Best Tutoring Center by the readers of Morris/Essex Health and Life Magazine. "We strive to empower our students by providing instruction that matches their needs and learning styles in a relaxed, positive and nurturing environment", said Laurie. Students of all ages and skill levels receive services that include subject tutoring, remediation of learning disabilities, study skills enrichment and standardized test preparation, including SAT and ACT preparation. Laurie Levy also offers the highly individualized College Advisory Service. "It is our responsibility to help our students understand how they learn best and then give them the strategies and encouragement to ensure success", Levy said.
CALL or EMAIL TODAY. phone: 973-535-6585. email: info@lmlerc.com
HAVE A QUESTION? CALL US (973) 535-6585